The world that we once knew is gradually changing. The coronavirus pandemic has affected countries' financial health tremendously. A greater awakening, happened here in India, as our honourable Prime Minister promoted the value of local businesses. The slogan Vocal for Slogan caught everyone's attention. Let us take a deep dive into the insights of promoting local business in the wake of a pandemic.
It has only been, in the last 3 decades, that India opened its doors to the world when in 1990, the liberalization treaty was signed. Countries all over the world entered India, selling products straight off the shelves. Many products that reached India were manufactured in China.
However, Indian manufacturers, such as Convertex India Pvt Ltd, a home-grown manufacturing company, based in Pune, saw an uphill growth. As a primary leader in the cleaning equipment industry, Convertex India has expanded its customer base all over the country.
Even though the cleaning industry was not entirely formulated, industry leaders have been able to sustain as their value proposition has always been on quality. And the quality that is TUV Austria accredited.
Many of the products include stainless steel scrubbers, microfiber cloths, scrub pads, sponge wipes, brooms, face masks, and digital thermometers.
Convertex India produces goods for its internal brand, Magic Cleen, and also supports other companies as a private label manufacturer.
A large distributor network and e-commerce giants such as Amazon and Flipkart sell products manufactured by Convertex.
So why is it that the Prime Minister needed to announce a welcome move towards purchasing from Indian companies if they are already doing well?
Well, the answer is simple as well as complicated.
As the pandemic shifted focus to safety, extended knockdowns, meant halted or delayed manufacturing, intercity travel staggered meant the distributor network was affected and empty shelves forced the final consumers to purchase as per the availability of products.
A slowed demand affects every business entity. That is why; the focus should be on buying from Indian manufacturing companies.
How do we awaken the Indian buyer?
To answer that let us look at the Indian home owner's persona.
A mid-thirties to mid-forties buyer, with a job that's insecure, even with double incomes, have tremendous responsibilities, such as EMI's, bills, fees, and other expenses.
The Indian buyer is predetermined to ensure safety and well-being for his family. In the lack of awareness and sometimes due to lack of availability he or she will prefer buying products not made in India.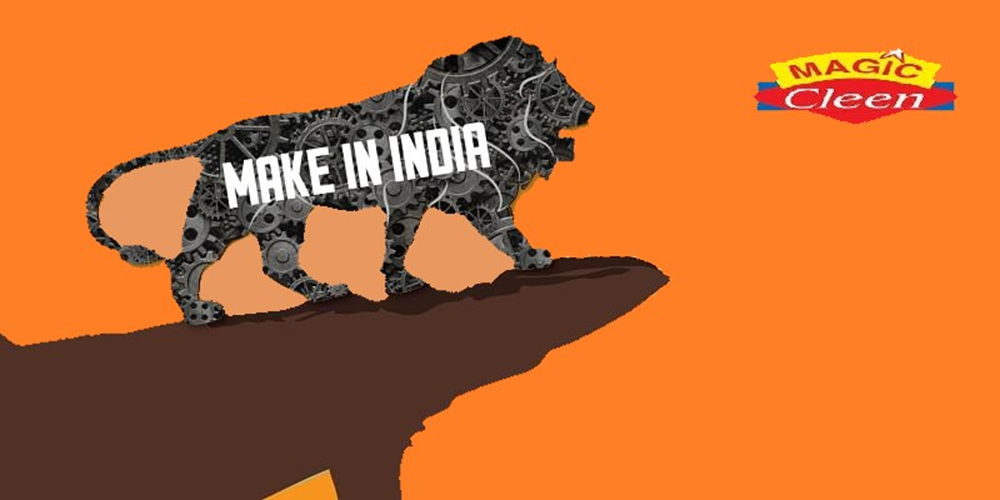 As buyer awareness is growing, we see a more conscious shopper that wants to buy quality products at a good price and produced by an Indian Manufacturer.
As the landscape of the country is changing, in the coming years we will see many Indians, preferring to buy from home-grown industries.
The pandemic has seen many luxury items seen as a downfall. However, essentials and semi-essential items will always rule the markets as they fulfil the primary necessities of people.
Convertex India Pvt Ltd is a proud Indian Manufacturing company that has fulfilled the cleaning needs of Indian homes and the hospitality industry.
And we at Convertex India, encourage Indians to shop more consciously so that we may breathe life to our Prime Minister's slogan; Vocal for Local.
#vocalforlocal #selfmade #makeinindia #madeindia #indiangwowth #indianeconomy